The Many Benefits of 7th Path Self-Hypnosis®
The 7th Path Self-Hypnosis® is an exciting development in the field of Mind-Body-Spirit personal development. It is changing lives all across the USA and around the world by combining the powers of self-hypnosis and your own highest belief systems.
Practitioners of this new self-hypnosis system will benefit in many ways because it is a holistic approach. This means that as you work on a particular issue such as improving motivation, concentration, breaking a bad habit, or whatever, the positive effects of using this system will affect many other areas of your life. It is truly a mind-body-spirit and emotional energy approach to self-improvement.
Imagine freeing yourself from all of the stress, negative programming and painful emotions from the past.
Imagine living in the moment and never overreacting again by getting too angry, frustrated, or sad.
Imagine being able to "program" yourself for success. What if that was possible?
Now with 7th Path Self-Hypnosis® you can.
Introduction to 7th Path Self-Hypnosis CD Set
7th Path Self-Hypnosis® is a mind-body-spirit approach to self-improvement and is the perfect supplement to hypnotherapy, or can be learned in a classroom setting. One does not have to be "spiritual" or "religious" to use it.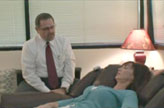 Where Did 7th Path Self-Hypnosis® Come From?
American Hypnotherapist, Calvin Banyan, MA, a Board Certified Hypnotherapist, who has a Masters in Psychology, has spent years studying "talk-therapy," hypnotherapy, self-hypnosis, prayer and meditation. After extensive experience and a great deal of inspiration, he developed a well known form of hypnotherapy called 5-PATH® which is one of the fastest growing forms of hypnotherapy in the world.
Mr. Banyan did not stop there. He thought that his highly respected and very successful 5-PATH® hypnotherapy system as just the beginning of a major system of hypnosis and hypnotherapy, that he felt needed a self-hypnosis component.
This is when he began his own journey of discovery as each part of the 7th Path Self-Hypnosis® was revealed. Each part of the process hypnotic suggestions called, "Recognitions" were first discovered and then used by his personal clients. The power of these Recognitions were astonishing and he was inspired to teach other hypnotherapists around the world, who have in turn taught thousands of people who have now used 7th Path Self-Hypnosis to change their lives for the better.

Support 7th Path Self-Hypnosis® Students, Practitioners and Teachers
Because 7th Path Self-Hypnosis® is being taught around the world it is important to have resources for both students and teachers that they can easily access. This is why we have set up the following resources.
Public and Student Resources Cal Banyan answers your questions about "7th Path Self-Hypnosis® In this area there are videos that have been produced to answer common questions from both students and teachers. This is an easy access area and it does not require any login information.
Teachers Area This area is where ongoing teacher training and education is conducted and is for teachers only. Login
Practitioners Area This is a private area for those who are learning "7th Path". Because this training is valuable we keep it private for our students. Login
If you have any questions about this site or 7th Path Self-Hypnosis® use this Contact Us link.
If you are not yet using 7th Path Self-Hypnosis® we encourage you to learn more.
Reviews & Feedbacks about 7th Path Self-Hypnosis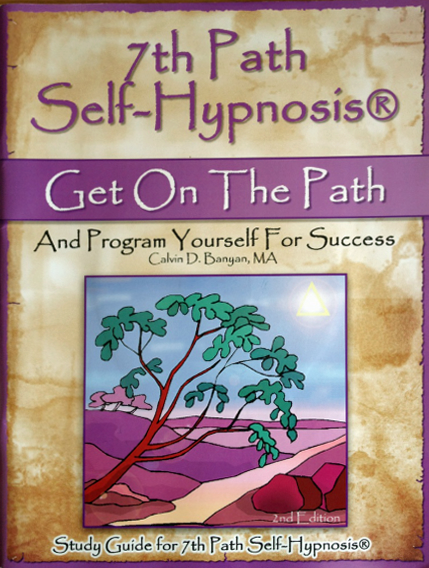 "A beautiful, intriguing experience of the brain and mind."
Michael Vandall
"This course brought emotions out of me I didn't think possible."
Frank Pruden
"Superb! 7th Path Self-Hypnosis is enlightening–educational and very well presented. The time flew by. The 7th Path Recognitions are so simple–the awareness so strong. I liked how you compared it to the "anti-virus" for the mind. Already my attitude is more positive. I am looking forward to my positive personal growth! 'Thanks' is not enough!"
Patti Mathieu
"Incredible, I'm at a loss for words. I'm still feeling released!"

Kim Hoverman
"Also, despite the fact that I had no interest in learning 7th Path initially, I have been profoundly affected afterward, changed by its practice, and believe that it will be a major tool,in helping many people learn how to free themselves from the ravages of physical diseases by cleaning up unconscious conflicts, negative emotions and limiting beliefs."
Eric Robins