What If There Were A NEW Form of Self-Hypnosis That Is Truly More Advanced Than All the Rest?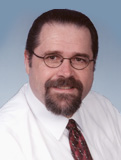 7th Path Self-Hypnosis® the first "anti-virus software" system for your mind and much more. Transform your clients and yourself in surprising positive ways with this mind-body-spirit approach to self-hypnosis.
My name is Cal Banyan and I'm pretty well known as a rather "clinical hypnotherapist". But, those who have been through my certification courses have learned much more than they ever expected. As it turned out, I was an unlikely channel for a very special form of self-hypnosis. 7th Path Self-Hypnosis® touched my student's lives and now they are teachers who transform the lives of others around the world. Here is just some of what they want to tell you about "7th Path".
"7th Path Self-Hypnosis® has given me enlightenment, especially on questions I have always suppressed. I would be happy if I could touch and cure lives using the 7th Path Self-Hypnosis® program. I am grateful to Cal Banyan for the tools that I will forever carry with me for the rest of my life. I'd say to anyone who are interested in learning 7th PATH™ this is "Some magical words that will cleanse your soul". Chew Ting, Vaneta, Singapore
"I truly believe that 7th Path Self-Hypnosis® has been channeled through Cal and this awakening in his students will keep this renaissance alive and moving forward." Patrick Boulanger, CH Newark, IL, USA
For the First Time Ever… 7th Path Self-Hypnosis® Certification & Licensing
7th Path Self-Hypnosis® has been called a "Miracle" and a life changing self-hypnosis process and new form of meditation based on love, self-realization, forgiveness and spirit!
"I feel blessed, humbled, and excited by the prospect of teaching this to others. This miracle has the potential of changing lives and communities of the world. Thank you Cal and Maureen." Tricia Woolfrey, Surrey, UK
"I was unprepared for the deep impact 7th Path Self-Hypnosis® has made on me. I have taken numerous professional trainings and this training is exceptional in that it's created to penetrate to the core of your being and to enlighten your soul. 7th-PATH Self-Hypnosis® is a gift to humanity. Its divine messages have the potential to change our world." Donna Bird, LCSU Saratoga Springs, NY, USA
A Mind-Body-Spirit Self-Hypnosis "Miracle"
You and clients will benefit in astounding life changing ways. You will learn how to, and be able to teach others to:
Quickly go into a powerful state of 7th Path Self-Hypnosis®.
Deprogram the subconscious mind and program yourself for success.
Uncover and remove blockages that you may not be aware of.
Integrate "higher power" consciousness into self-hypnosis.
Clear old emotional baggage and set yourself free for success!
Not just a "how to course"! You become licensed to teach 7th Path Self-Hypnosis®.
This is the world's first ever 7th Path Self-Hypnosis® Teacher Training Course. I have taught and certified teachers from around the world to teach 7th Path Self-Hypnosis® but in every other case they had to take a 7 to 10 day course which included basic hypnosis and 5-PATH®. Now you can become a teacher of 7th Path Self-Hypnosis®.
"7th Path Self-Hypnosis® is amazing! It's "transformational" and I look forward to teaching & spreading this to others. Thank you from the bottom of my heart." Manjeet Kaur, Selangor, Malaysia
Who Should Attend: If you have basic hypnosis skills you can become a 7th Path Self-Hypnosis® teacher.
This course is not for everyone. This course is for you, if you are a hypnotist who wants to take your life and your hypnosis practice to the next level, and then the next. The rewards are many, including greater security for your hypnotic practice by expanding it to include 7th Path Self-Hypnosis®.
Increase your income and professional satisfaction by adding 7th Path Self-Hypnosis® to your practice of hypnotism.
Fill your classes by offering this exclusive mind-body-spirit inspired system of self-hypnosis.
Offer this powerful form of self-hypnosis to your clients in addition to sessions.
Experience the satisfaction of offering your clients this truly life changing mind-body-spirit approach.
Satisfaction goes beyond financial gain.. The ultimate purpose of "7th Path" is to help you and your clients (or students) to free themselves from erroneous programming and painful feelings of the past, enable your clients to recognize their "Path" in life and consistently move in that divine direction.
"7th Path Self-Hypnosis® has been so crucial to my own healing. It has started a process internally that will continue to shift the course of my life. Everyone should take this course!" Maya Terry, Tumwater, Washington, USA
"I have found my Path and will continue with 7th Path Self-Hypnosis® my whole life to stay on my path. I have saved life times of incarnations by doing this work and making such astounding revelations. My body and soul have always known these recognitions are truth and now my mind and emotions have had the opportunity to remember the truth as well. Don't miss the next class." Meredith Locher, MA, CH, Huntington Beach, California, USA
"7th Path Self-Hypnosis® blew me away in the most wonderful of ways! Emotions and walls are released as if you have worked with a hypnotherapist. It is so healing. People that have been meditating for years have not achieved what the first step brings." Mary Jean Kresky, La Crosse, Wisconsin, USA
"7th Path was and is amazing – I can't imagine my life without it. This is a whole different level of understanding and practice" Melissa A. Kress, MBA, USA
"I traveled several thousand miles to do this course driven by a compulsion that I did not fully understand, yet was undeniably far bigger and stronger than I am. I was not disappointed. Cal is a passionate and motivational master trainer and teacher, dedicated to empowering others to spread the message of 7th Path Self-Hypnosis® throughout the world. I willingly take on the responsibility of delivering that message to as many people as possible." Niki Cassar, Surrey, UK
"You can't understand what the Sea is from books or films, you have to go in the Sea to further understand the concept. Such is that with 7th Path." Peter Salisbury, London, UK
"If you want to find an accelerated spiritual path – this is it!" Marie Smith, MA, CHt, Honolulu, HI, USA
"The 7th Path was an unexpected gift, and a very important part of developing myself as a spiritual being first and hypnotherapist second." Aleda Muth, LCSW-R, CH, Tarrytown, NY, USA
"It exceeded all my expectations, learning 7th Path was such a wonderful surprise! I enjoyed all the metaphysical tidbits, your class is a thinly veiled mystery school disguised as a Hypnosis course. Thank you!" Rev. Tahira Ariel Darling, C.H., USA
I honestly feel he has the recipe for world peace with 7th Path Self-Hypnosis® and I would like to thank him for the chance to share this with others." Scott Kevin Winger, C.H., USA
"As a practicing psychotherapist, I am awed! Cal's authenticity & spirituality shines through in his dedication to development of material that gives practitioners a tool to help clients heal quickly. 7th Path Self-Hypnosis® is the greatest meditation I have ever experienced to integrate mind, body, spirit and release negative emotions. It is life changing and world-changing." Sylvia L. Albers, MA, LPC, C.H., USA
Lifetime Support for 7th Path Self-Hypnosis Teachers
Take home Materials: All students will receive the 7th Path Self-Hypnosis® student's booklet. Ongoing Support: In addition, all graduates of this course automatically qualify for a special online international support group, email support and telephone support. We can even assist you in filling your classes.
ABOUT THE SEMINAR LEADER Cal Banyan holds a MA in Psychology and is an NGH BCH, FNGH, and CI, who has been published in the Hypno-Gram and has a regular column in the Journal of Hypnotism.
He has conducted thousands of individual hypnotherapy sessions, and continues to teach, and supervise hypnotists. Cal along with his wife, Maureen Banyan, owns the Banyan Hypnosis Center, where the Hypnotherapists use 5-PATH® and 7th Path Self-Hypnosis® to help clients to achieve exciting results.
Cal is co-author of the book, Hypnosis and Hypnotherapy: Basic to Advanced Techniques for the Professional, and has also written The Secret Language of Feelings, and, 7th Path Self-Hypnosis®: Get on the Path and Program Yourself for Success. Cal is the recipient of the following NGH awards: Certified Hypnotherapist of the Year (2002 & 2003), Educator of the Year (2003), Charles Tebbetts Award (2005). He received his FNGH in 2004 and was entered into the Order of Braid (2005). Most recently I received the NGH President's Award (2008).
---
It is easy to get on The Path
You can join in on one of our 7th Path Self-Hypnosis® workshops.
You can learn by getting a copy of a 7th Path Self-Hypnosis® workshops on CD. Click here to hear an audio sample.
You can learn by having private sessions with a 7th Path™ Hypnotherapist.
Click Here To See A List of
Hypnotherapists and 7th Path™ Teachers and Upcoming Classes
After you get on The Path you can join an online community of people who are on The Path.
When you received your Recognitions from your 7th Path™ Teacher you should have received the 7th Path™ booklet. In it there is a page that you can send to us. When we receive it, you can be signed on to our email 7th Path™ Group on Yahoo! And, you will receive a certificate that certifies you as a 7th Path™ Practitioner!