Experience Self-Hypnosis Now for Free & Learn the First 7th Path Recognition
Instant Access to Two Free Self-Hypnosis Videos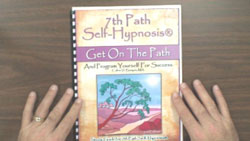 For the very first time you can learn how to hypnotize yourself and use the First 7th Path Self-Hypnosis® Recognition for free.
We know that even having this one Recognition can have a profound effect on your life so we have decided to send it out to everyone who requests it.
Just tell us where to send the link and you will gain instant access to two videos where I will get you started:
Video 1: Learn the 7th Path Self-Hypnosis® technique and the First Recognition.
Video 2: Be guided into a very pleasant state of hypnosis and learn how to take yourself back into hypnosis on your own.
Email Address where we can send the link:
Your instructions on how to watch these two self-hypnosis videos will be delivered to your email inbox within a minute or two.
If you need help email info@7thpathselfhypnosis.com or call our office at 469-969-2176 or 800-965-3390
With you on the Path,
Cal Banyan